The smartphone has become an indispensable tool in our daily lives. That's why smartphone data recovery services are increasingly in demand.
Imagine the amount of data generated every day. Photos, conversations, work information, projects, audios, videos… Losing information, whether due to damage to the device or accidental loss, can cause a lot of headaches.
The challenge is to find trustworthy and qualified professionals to carry out data recovery correctly. Want to find out more? Check it out below!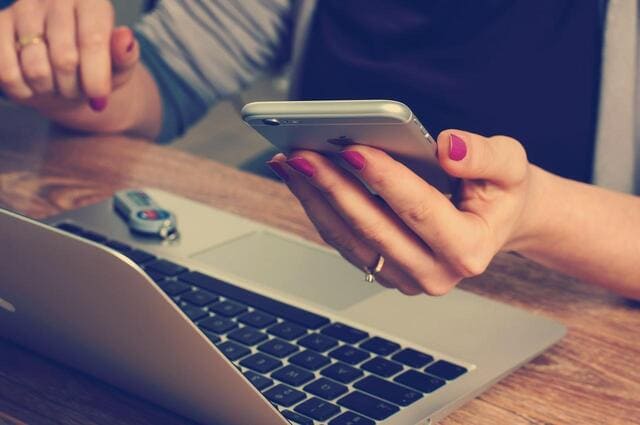 How do I recover data from my smarphone safely?
If you need to recover files on your phone, you'll find lots of tips on programs that promise to reverse the situation. However, this is not always recommended, as it can cause damage to the device, loss and leakage of information due to the use of unreliable programs and tools. Therefore, the ideal solution is to go to a professional who can choose the safest way to recover data from the client's smartphone without damaging the device.
There is also the question of trust in leaving your smartphone in good hands. After all, every day we share personal information that cannot be leaked.
Today there are professional tools that carry out this procedure with positive results. However, the most important thing is that you do it with a specialized company. This way, you'll not only guarantee the recovery of your smartphone's data, but you'll also be sure that your information is protected.
What causes data loss?
From system errors to accidental losses to more serious problems like viruses. Every smartphone, like other electronic devices, can suffer data loss.
Check out the most common causes:
External threats and viruses happen a lot on smartphones, causing a lot of damage to users. But it is possible to recover smartphone data in these situations.
Experts recommend avoiding the use of untrusted websites and programs. Also, try to use protection to provide the device with a minimum of security.
Another common cause of data loss on a smartphone is software failure. And it can be caused by various factors, such as an outdated system, problems with the operating system, among others.
The user of the smartphone can cause accidental data loss, sometimes even by mismanaging the device. Incorrect file saving, no backup, among other factors.
Recoverable files
Various files stored on a smartphone can be recovered. Some files that can be recovered by the phone data recovery procedure:
photos;

videos;

documents in various formats and sizes;
data from chat applications and social networks.
Have you seen how it is possible to recover smartphone data? Bot is a specialized company with almost 10 years in the market. We have an excellent reputation in our field and are also recommended by other companies in the sector.
You can count on us to recover data from your smartphone!