If people once had important documents, photos and files printed on paper, today things have changed. Nowadays, information is stored on electronic storage devices.
But if something happens to them, is it possible to recover the data? In advance, we can say yes!
In fact, the field of data recovery has grown a lot in recent years. With the use of correct and safe techniques, specialized companies – such as Bot Recuperação de Dados – are able to recover materials that users considered lost.
This means that information can be retrieved from internal and external disks, SSDs, smartphones, memory cards and USB flash drives, even if they are missing, defective or damaged in some way.
Do you want to know how it works and who you can turn to if you need help recovering data? Stay with us and find out everything in this article!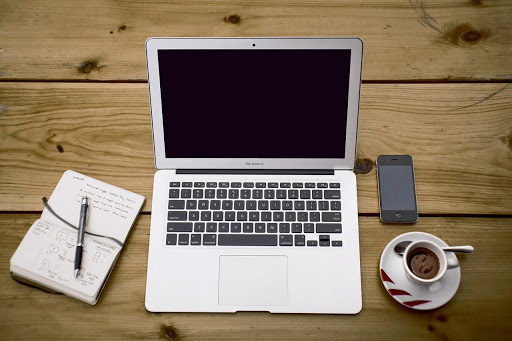 What does data recovery mean?
Although it sounds complex, data recovery is exactly what its name suggests: the process of recovering data stored on storage devices. Generally, this procedure is necessary when there is damage, failure, corruption or errors that leave the devices inaccessible.
No matter how careful users are, it is not uncommon to find people who have lost access to important stored information. In fact, just as you can lose data due to human error, the device itself can also be the cause.
There are "tricks" and programs that allow users to recover their data themselves, but in some cases, only professionals can recover the information contained on the storage device.
How does file recovery work?
The company receives the device on which the data was lost. An analysis is then done to identify the problem and the best procedure for recovering accidentally deleted or lost data.
Depending on how the data was lost, it is essential to carry out the disk recovery service with a specialist. If the procedure is done incorrectly, it can worsen the situation and even cause complete data loss.
Recovery is usually carried out quickly, as one of Bot's missions is to be committed to deadlines. We act efficiently and assertively, from analysis to data delivery.
Data, photos, files, reports and other categories of documents can all be recovered when done correctly. When data is deleted and goes to Recycle Bin, we know that recovering this data is much easier.
When there is a loss and the data becomes "inaccessible", the procedure needs to be done with the help of specialized software and tools and handled by professionals with the necessary knowledge.
They will explore the entire drive and thus locate and recover it safely.
How do I recover deleted files from the Windows Recycle Bin?
Anyone who uses Windows computers knows that deleted files are generally not deleted permanently. First, they are stored in the Recycle Bin and can be easily recovered. This helps a lot in cases of accidental deletion or when the user regrets having deleted.
The problem occurs when it is deleted from within the recycle bin, as the recovery process is more complex. Although this deletion is called "permanent", the deleted files remain on the disk, but in fragmented form.
Generally speaking, there are two main ways to recover them:
Using specific programs to recover deleted data;
Opting for backup and restore via the operating system itself.
On the Bot Blog, we have a complete step-by-step guide on how to recover deleted files from the Windows Recycle Bin. However, below we will show you some ways to reverse the situation and get your data back.
Backup of Windows and previous versions
This alternative is suitable for users who don't want to install external programs to recover data, but it is important to note that it is only possible in cases where the machine has the backup feature activated.
Here are three ways to recover data!
Restore files from a backup
The step-by-step is very simple:
Go to your computer's Control Panel;
Click on "System and security";
Then select "Backup and restore";
to start the restoration process, click on "Restore backup files".
Restore from previous versions
To do the procedure, simply:
Enter your computer's File Explorer;
Locate the folder where the file was;
Right-click and select "Show more options";
Finally, click on "Restore previous versions" and wait for the file to return to the folder.
If the file has previous versions…
This procedure is for files with more than one previous version and which contain something that has been lost. The process is basically the same as above:
Locate and select the document;
Click on "Show more options";
Select "Restore previous versions";
When the list appears, choose the option you want, open it to see if it really is that version and then restore.
Programs to recover deleted files
As we have said, there are a number of specific programs for recovering files that have been deleted from your computer. It is not difficult to use them, but we recommend that this step be carried out by professionals. The reason is simple: a small mistake could be enough to make matters worse and erase your data permanently.
The main programs are:
Recuva
Almost two decades after its launch, Recuva is still one of the most widely used pieces of software when it comes to advanced file recovery. There is a free version and a professional version (which is paid for and has some special features).
It promises to recover data, damaged disks and scan "buried" files.
DiskDigger
Recommended for computers and smartphones, DiskDigger is guaranteed to recover files from DISKS, USB flash drives, external disks, memory cards and other devices. According to the program's developer, it is also possible to recover data from damaged parts of the disk.
Disk Drill
Disk Drill is available for Windows and macOS and has free and pro versions. It recovers any file or folder and reconstructs more than 200 types of files using different methods.
It also offers some additional free tools.
MiniTool Power Data Recovery
It can also be used by Windows or macOS users and is guaranteed to recover data lost on various devices (DISK, SSD, memory card, computer…) and in different situations: virus attacks, formatting errors, improper deletions, system crashes, etc.
FreeUndelete
To finish the list, we bring you FreeUndelete, free for personal use and developed for Windows. In order to facilitate recovery, all the files you recover are saved in a separate location – defined by the user – so there is no overwriting of information.
Count on Bot to recover deleted files
Although it is not impossible to recover lost data on your own, you don't have to worry about it! We work to recover files stored on different devices, using specific programs according to each loss history.
We analyze the service that needs to be done and quickly get back to the client with the correct diagnosis. With Bot, you can recover your important company information and files. You can get your photos, videos, music, documents and other data back.
We have more than 10 years' experience and 100,000 success stories. Trust the experts! Contact us and let our experts recover your files simply, quickly and safely.