The disk in your PC is one of the most important components of your computer. It stores all your information and keeps it safe. So what happens if it is no longer working properly?
That's where HDD Regenerator can come in handy: this tool allows you to scan your disk, locate and rebuild bad sectors on the disk that make your information unreadable.
The software helps reverse some of the effects of bad sectors on your disk, repairing problem areas so that you can continue running applications on your PC – in the best case scenario.
In the worst-case scenarios, HDD Regenerator can at least help you recover parts of important information before you completely replace your disk.
But is it really as miraculous as it sounds? This is what we will find out in this article!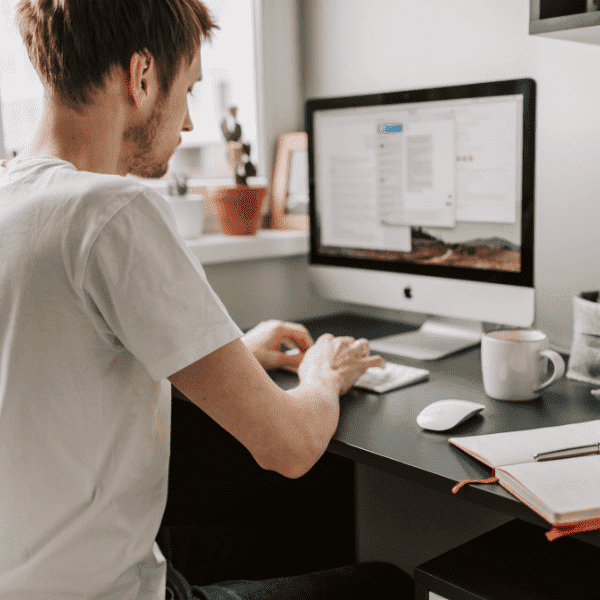 What is HDD Regenerator?
In general, HDD Regenerator is a disk repair program (hence the name) that can repair damaged drives without affecting or altering existing data. As a result, the previously unreadable data in the bad sectors becomes accessible.
How does HDD Regenerator work?
Almost all disks come from the factory with some bad sectors. Knowing this, manufacturers reserve a certain number of sectors for remapping.
When a bad sector is found, it is marked as "bad". If it can be read – even unsteadily – the information it contains is copied to one of the spare sectors. If it is unreadable, the data recorded on that sector is lost.
When all the spare sectors are used, the disk's bad sectors (known as bad blocks) start to appear on the disk.
What HDD Regenerator tries to do is read the bad sectors and mark them as good.
If it can't, it marks them as bad and removes them from the disk index. As a result, the actual capacity of the disk is slightly reduced, as these sectors will be subtracted from the total capacity of the disk.
In other words, the software will make multiple sequential accesses to the bad blocks in an attempt to "regenerate" them.
This is where the big problem comes in: if the device or the read head are unstable, the tool may make dozens (or even hundreds) of attempts before trying to regenerate the sectors. After a while, the disk may simply stop responding and this is why we always warn you that if you have important data on the disk, don't take these risks and bring it to a disk data recovery company like Bot.
Scanning
HDD Regenerator can detect drive problems quickly. It scans the surface of the hard disk ignoring the file system and finds bad sectors.
This is very useful for determining the location of these bad sectors, especially on disks that have many bad sectors.
Cancel Bad blocks
HDD Regenerator repairs or reformats sectors, so that a bad sector can often be read again. This is because it marks bad blocks as bad sectors and does not save anything else, as well as correcting any other read errors.
How long does it take for HDD Regenerator to complete the process?
How long the process takes will depend on how many failures the disk contains.
We have seen reports of users taking 4 hours to complete the process, while others have reported between 4 and 16 days. When the process starts to take a long time, you should pay attention to the following warnings.
HDD Regenerator takes too long or gets stuck, what should I do?
When the HDD Regenerator process takes more than 10 hours, it means that there is a problem making it difficult to read the disk.
In this case, instead of helping, HDD Regenerator can make the situation worse by breaking the read heads, permanently damaging your disk and losing all the data on it.
Therefore, if the process is breaking down or taking too long, the best thing to do is to contact a company specializing in disk recovery.
Is HDD Regenerator safe?
It is safe, as long as you know that HDD Regenerator does not repair sectors. It only "masks" these sectors with some kind of information.
So, if you don't need data and just want to try to repair the drive, then you can try using HDD Regenerator – but only if there are very few bad sectors.
In other words, if your intention is to condition an old disk with very few bad blocks in order to write unimportant files, HDD Regenerator can do the trick.
Otherwise, it will only stress the read heads and damage them. New bad sectors can appear again very easily – making the process a waste of time.
At the current price of disks, if you are sure that your disk has bad blocks, ideally, you should send it to a professional data recovery service (if you don't have one backup dof your files), discard it and buy a new disk.
Basically, we can describe the pros and cons of HDD Regenerator as follows:
Pros: installs in no time, takes up little space and is very precise in its performance, supports many types of hard disks, can repair approximately 60% of disks and does not affect the information on your hard disk
Cons: it doesn't recover files. In the case of a large file like a video, you may be fine with a corrupted frame or a bit of static audio. In the case of spreadsheets, photos, compressed files, documents or executables, their content is no longer valid. In addition, running the software can be extremely slow and risky if you have a very large drive (such as 1 TB) or if there are a lot of bad sectors on your disk.
Repairing the disk with HDD Regenetaror
Before you start repairing your disk with HDD Regenerator, it is worth remembering that this software cannot always solve mechanical problems, bad blocks, slowdowns or the like.
Furthermore, if you are not experienced with this type of procedure, the risk of permanently destroying your disk – and consequently your data – is very high.
So consider sending your disk to a specialized data recovery service (such as Bot) and replacing it with a new one.
If you still want to risk repairing your disk with HDD Regenerator, follow the steps below:
To begin with, you should close all active programs except HDD Regenerator and terminate the processes;
Go to the "Repair" section and select "Start process in Windows" from the list;
In the next window, you need to select a drive for HDD Regenerator to start its repair process. Then click on "Start process";
To select the type of disk scan and repair from the list of available actions, press "2" on the keyboard (corresponding to the normal scan) and the "Enter" key;
Now press "1" (representing the "Scan and repair" option) and "Enter" to scan and repair;
In the new window, select the initial sector by pressing "1" and the "Enter" key, after which the error checking process will start -the progress of which is displayed in the software window;
If errors are found during the scan, HDD Regenerator will fix them;
The process will take some time. Upon completion, you can view the repair information and press any key to exit the prompt.
How do I recover bad blocks on my disk?
Download and install HDD Regenerator;
Identify and select the drive to be repaired;
A prompt will appear with some options. Doing a pre-scan will only detect bad and/or delayed sectors – which takes practically the same amount of time as doing a normal scan (which also performs sector recovery, while the pre-scan option does not). So, if you just want to check your disk, type "1". If you want to scan and repair it, type "2";
If you choose to perform a normal scan, you will have a few options available. The choice is yours, just choose between the options scan and repair (1), scan but don't repair – just show bad sectors (2) or regenerate all sectors in a range (3);
During the scan/repair cycle, you will see a progress bar and how many bad sectors have been identified (represented by the letter "B" in red at the bottom left of the screen) and how many bad sectors have been repaired (represented by the letter "R" in blue). If the letter "D" appears, delays have been found in this sector;
When you have finished, you can view the data generated by HDD Regenerator (delays detected, sectors that remain defective, sectors recovered, new defective sectors that have appeared/reappeared) and press any key to close the prompt.
Conclusion
HDD Regenerator promises to repair a disk's bad sectors, what we call Bad Blocks. The software begins by scanning the device to locate these bad sectors. It then erases them so that they are no longer readable.
The main issue with HDD Regenerator – which is why we don't recommend using it – is that the software forces bad sectors to be read, increasing the load placed on the read head and, in many cases, causing it to break.
In addition, by ignoring these bad sectors, the software does not align them with the S.M.A.R.T. from the disk and, as a result, the mapping is lost, causing data loss.
Not to mention that the process becomes even more dangerous if you are not familiar with this type of software.
So if you lose your data in the process, turn to a professional recovery service like Bot.
We have been recovering data with a 95% success rate for over a decade and we operate in a clean room: an environment with strictly controlled particles, to guarantee the integrity of your disk.
We can ship your device from any location in Portugal and assess your data within 48 hours!
Be one of our 100,000 successfully resolved cases: start your recovery now.