We all lose files that we would have liked to keep. Whether it's on your computer or on some gadget – a USB flash drive or camera, for example – you should know that it is possible to recover this material. To do this, you will need Recuva. If you don't know it yet, read this article to the end!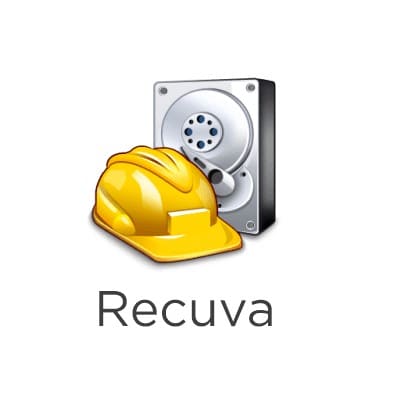 What is the Recuva program and what is it for?
Recuva, as you may have guessed, is a file recovery program. In short, it scans your computer's disks. During this process, it looks for possible data that can be restored and used again.
One of the great advantages is that the use of Recuva is not restricted to the computer. In other words, you can use the program to recover files from other gadgets too.
This way, if you have lost an important file on a flash drive, or a photo on the memory card of a camera, you can recover it. However, be aware that the program does not recover files deleted from mobile phones.
If your disk has been formatted recently, there is nothing to worry about. After all, data is not deleted immediately when it is formatted. Therefore, the program can recover your files even in this case.
How do I recover deleted files with Recuva?
Introductions made, let's get down to business. Now you will learn step by step how to recover your files with Recuva.
Preparation
To start using Recuva, follow these steps:
Download and install Recuva. Then run the program;
When the software offers to run the Wizard, just click "Next";
In the first window, you should select which types of files you want to recover. Here, click on "All files";
On the next screen, you can select the exact location where the scan should take place. To do this, click on "In a specific location";
On the last screen, click on "Next".
Searching for deleted files
To search for files, you can perform a common search. In this way, the program accesses the most likely folders. You also have the option to "Enable Deep Scan". This makes the scan of your computer longer and more complete.
The software also offers filters to make the process easier. So, if you are looking for a specific file, you can provide the program with more information (whether it is an image, a text document, etc.).
Recovering deleted files
The file recovery process is simple. To make sure that the file found is the one you are looking for, you can use the "Switch to advanced mode" option.
To recover the files, just select them, click on "Recover" and choose their destination.
Additional Recuva functions
In addition to recovering files, Recuva also has the function of permanently deleting them.
In this way, you can remove data from your computer safely and completely. Here, however, you have to be careful: Recuva cannot recover the files it has deleted.
Simple and easy to understand interface
Sometimes, the process of recovering files can seem a little complicated for those without technical knowledge of computers.
Recuva is here to make this process easier. With a very simple and intuitive interface, the program can be used by anyone. It is very unlikely that you will encounter any difficulties while using it.
It should be remembered, however, that there are some files that even Recuva can't recover. So if you can't find what you are looking for, you might want to contact a company that specializes in data recovery, such as Bot.
Some restrictions of the Recuva program
After all this information about Recuva, we have separated some pros and cons to assess the program:
Pros
Intuitive interface;
Easy to use;
Free download.
Cons
Few options for recovering files;
Lack of justification for the user when the file is not found;
Not available for Mac OS, Linux, Android and iOS.
Bot helps you recover your files
At Bot, we also help you find important files that have been lost.
To do this, we have specific programs and equipment for each situation. We also work on recovering files from disks and other devices. During the consultation, we quickly assess the service to be carried out and provide feedback with a diagnosis of the case.
This way, you can recover music, photos and files that you thought you wouldn't be able to recover.
Did you like the Recuva program or do you have any questions about how your lost files can be recovered? Get in touch with us – we will be happy to help you.