A USB flash drive is a device used for data storage which – as the name suggests – includes a flash memory and an integrated USB (Universal Serial Bus) interface.
How they work is that they derive the power to operate from the device to which they are connected (usually a computer) via the USB port.
In this article, you will learn all about USB flash drives and find out how to create one.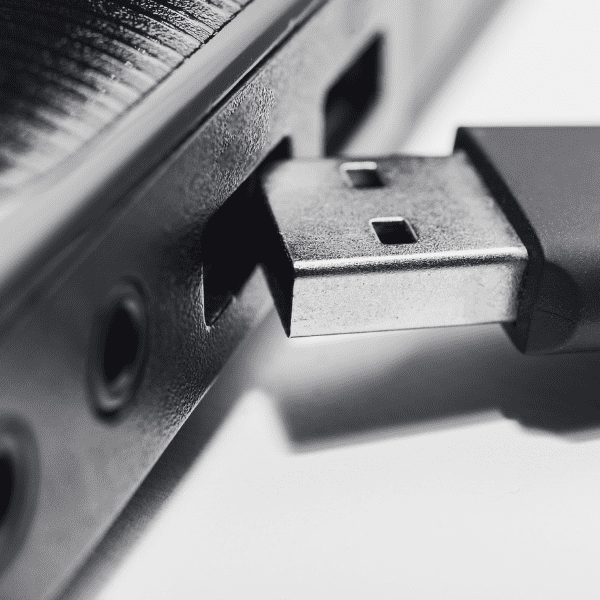 What is a USB flash drive?
A USB flash drive is a plug-and-play portable storage device that uses flash memory and can be used in place of a compact disk.
When a user plugs the flash memory device into the USB port, the computer's operating system (OS) recognizes the device as a removable drive and assigns it a drive letter.
A USB flash drive can store important files and data backups, load favorite settings or applications, run diagnostics to troubleshoot PC problems or start an operating system from a bootable USB.
USB flash drives support Microsoft Windows, Linux, MacOS, different versions of Linux and many BIOS boot ROMs.
What is the difference between a USB stick and a flash drive?
Basically, they are the same thing. After all, flash drives are devices with flash memory (memory card, pen drive, etc.).
The distinction is that, normally, if it is a drive connected via a USB port, it is a USB flash drive.
How to create a USB flash drive?
If you want to create a USB flash drive, follow the steps below:
Insert a USB flash drive into a running PC;
Open a Command Prompt window as administrator;
Type diskpart;
In the new command line that opens, type list disk and click enter to determine the number of the USB flash drive or the drive letter. The list disk command displays all the disks in the computer;Note the number or letter of the USB flash drive to enter in the next
command line;
At the command prompt, type select disk + the number or letter of the flash drive and hit enter;
Type clean and hit enter (this command deletes all the data on the USB flash drive).
Available sizes for a flash drive or pen drive
Generally, USB flash drives vary in size from 8 GB to 128 GB, and can be found in larger or smaller sizes.
Conclusion
A USB flash drive is a small solid-state storage module that plugs into the computer's USB port.
Using flash memory chips that can store up to 1 terabyte or more of data, the USB flash drive can have various uses, including acting as an external hard drive.
USB drives can be used for auxiliary storage, backup and data transfer between PCs.
They can also contain an operating system and be used to boot the computer.
However, when you create a USB flash drive, you end up losing all the data previously stored on the drive.
If you have lost your data while trying to create a USB flash drive, don't worry: we at Bot can help!
Experienced in professional and secure data recovery, we can recover the files from your drive while preserving its history.
After all, our highly trained professionals work in a fully particle-controlled environment.
We also provide 24/7 support on our social networks.
Be one of more than 100,000 customers we have successfully served: start your USB flash drive recovery with us!