Backing up WhatsApp is essential because having your conversations saved somewhere other than your phone is very important for saving data, links and photos.
This is important both for memory purposes and as legal evidence in the event of something happening in your lifetime.
This is why Bot presents a text on how to back up WhatsApp on Android, iPhone and Windows Phone. Check out the text below and get all your questions answered.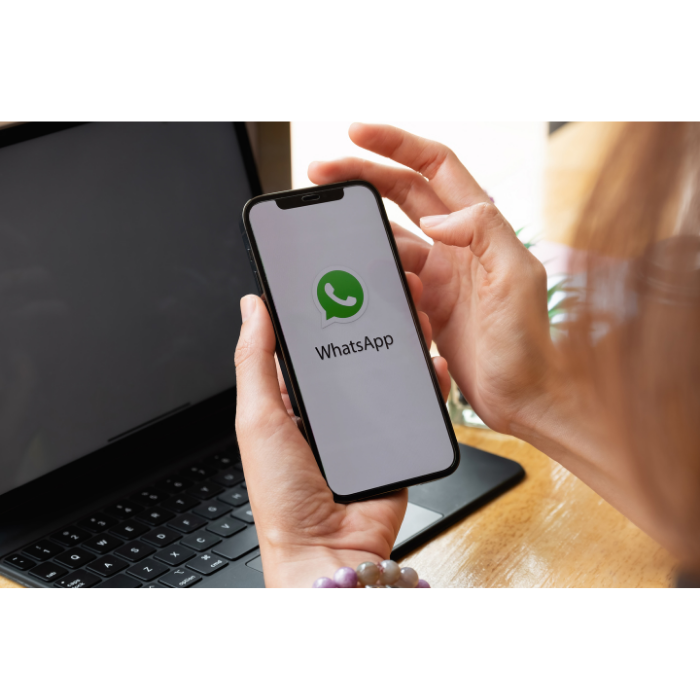 What is WhatsApp backup?
Backing up WhatsApp is nothing more than making a backup copy of the files saved on a device or system. This way, if you have to do a factory reset or change your device, you will be able to recover the information easily.
This is a procedure that should be done frequently if you really want to keep a copy of your files up to date. It can be done on storage devices such as mobile phones, computers, systems, games and applications such as WhatsApp. However, it should be remembered that there are different ways of storing the backup and they differ greatly according to each situation.
For example, in the case of computers, the most common way is for people to save the backup on physical devices, such as USB flash drives and disks. In this way, the user manually performs the process frequently to keep the backup file always up to date.
Another way is to make a backup via the cloud, which is easily accessed via the internet, with options such as Google Drive and iCloud.
You can also install specific backup programs, which help automate the process, and you can even encrypt some data for even greater security.
When you back up WhatsApp, where do the conversations go?
Backing up WhatsApp should mainly be done to recover old conversations when you change your phone model.
It may also be necessary when you have to reinstall the application, which can happen at any time, so you don't lose your conversations.
In addition to messages, one advantage is that the procedure also saves your files such as photos and videos sent in chats.
So, all the most memorable photos that you don't want to lose will be stored in a safe place: either a manual backup, which you can save on your computer, or a cloud backup, such as iCloud and Google Drive.
How to set up backup on WhatsApp?
When you install WhatsApp on your mobile phone, regardless of whether it is an iPhone, Android or Windows Phone, the program already comes with a pre-programmed backup schedule, making an automatic backup.
However, for cloud storage, you need to configure your device. Here's how to set up Whatsapp backup on your phone:
Android
To use WhatsApp backup on Android phones, you must first have a Google account and a profile on Google Drive, Google's cloud data storage system.
If you don't already have a Google Drive account, then simply use the account that is connected to your Android.
In some cases, backup to Google Drive is already set up, but as there are only a few cases, it is best to set it up manually.
Here's how to set up WhatsApp backup:
Open WhatsApp and tap the Menu Button (three dots);
Click on "Settings" and look for the "Conversations" option;
Choose the "Backup conversations" option;
Tap on "Back up to Google Drive" and set a frequency (which can be monthly, weekly or daily);
Select the Google account with which you want to make the backup.
Your phone is now set up to back up Whatsapp to Google Drive. If you also want to include videos, then don't forget to check the videos option.
However, remember that uploading videos to the cloud consumes available space much faster than images and chats.
Windows Phone
The Windows Phone models that still exist back up their conversations every day at 4am on the device's own memory.
Because it is a phone that has not been manufactured since 2017, WhatsApp does not offer the option of backing up conversations in the cloud, unlike Android and iOS.
For this reason, it is only possible to back up WhatsApp on the device's own memory. To access the backup on other devices, you have to do it manually, using the memory card slots.
However, if you still want to make a manual backup or change the backup settings, follow these steps:
Open WhatsApp and click on More (ellipsis icon);
Go to "Settings" and then "Chat Settings".
If you want to change the time, just click on the option that appears. If you want to make a manual backup, click on "Backup".
iPhone
While Android uses Google Drive for cloud backup, iOS uses iCloud, Apple's cloud storage service.
To use the service, you need an active iCloud account and free space on your iPhone and iCloud to save everything you need.
To do this, just follow the steps below:
Go to "iPhone Settings" and choose the "iCloud" option;
If your model is iOS 8 or higher, check that Cloud Drive is active. In the case of iOS 7, the "Documents/Data" option also needs to be active;
Log into WhatsApp and tap on the menu;
Go to "Chats" and click on "Chat Backup";
If you want to make a manual backup, click on "Back Up Now";
To configure the backup schedule, enter the "Auto Backup" option and activate automatic backups, choosing the frequency;
Now all your files (photos, voice messages, messages, etc.) will be saved automatically.
Remember that if you want to include videos in the backup, then you should activate the "videos" option.
Another important reminder is to check that iCloud is backing up to the mobile network, as this can use up your plans.
To do this, go to "Settings > iCloud > iCloud Drive" and under "Use mobile data" check "No". This way, backups will only be made when you're connected to a Wi-Fi network.
How do I recover my WhatsApp backup?
A very common problem when making WhatsApp backups is that, in the midst of so many updates, we can sometimes end up losing some of the backups we have made.
However, there are solutions for recovering your backup. Here are the first ways to recover your WhatsApp backup:
Google Drive and iCloud
To restore a Google Drive backup, you will need access to your Google account or your iCloud account used to create the backup.
To restore the backup you will need:
Uninstall and reinstall WhatsApp;
Open WhatsApp and confirm your phone number;
When prompted, tap "Restore". This will restore your chats and files from Google Drive or iCloud;
At the end of the restore process, click "Next" and your chats will be displayed when the initialization is complete;
Now, if you want to find a file, wait a little longer, because WhatsApp only starts restoring files after restoring conversations.
If you install WhatsApp without having made a backup on Google Drive, WhatsApp will only restore the conversations based on the local backup, in other words, the files saved on the device itself.
Local Backup
To make a local backup, on the other hand, you will need to transfer the files to the new device using a computer, a file manager or an SD card.
Keep in mind that your mobile device will only store local backups from the last seven days and that local backups are made automatically every day at 02:00 in the morning and saved as a file on your device.
If your data is not stored in the /sdcard/WhatsApp/ folder, you will see the internal storage or main storage folder.
Oldest Local Backup
Now, if you want to restore the local backup, but you don't want the most recent file, then you should follow these steps:
Download a file manager. There are several on the internet and many free options;
In the file manager, open the /sdcard/WhatsApp/Databases folder. If your data is not stored on an SD card, you will see the option of internal storage or main storage;
Rename the backup file you want to restore from "msgstore-YYYY-MM-DD.1.db.crypt12" to "msgstore.db.crypt12". The older backup may have been created with a different protocol, such as crypt9 or crypt10, so don't change the file's crypt extension number;
Uninstall and reinstall WhatsApp;
Tap "Restore" when prompted.
You managed to restore an older backup!
Conclusion
As you can see, backing up WhatsApp today is very easy and intuitive, especially for Android or iPhone users, as you can save your WhatsApp backup in the cloud.
Windows Phone users, on the other hand, don't have access to cloud storage, but you can still make a manual backup when you change devices in the future.
So? Did you like our article? Take the opportunity to find out more about Bot's services!