The advanced storage device technology used in SD cards has brought a lot of convenience to our everyday lives. These small devices allow us to store large amounts of data – such as photos, videos and documents – facilitating the transport and transfer of information.
However, even with all the advantages that SD cards offer, we often find ourselves in the unwanted situation of losing valuable data due to accidental formatting.
But don't worry: in this article, we will learn how to recover a formatted SD card and understand the common causes of data loss on these storage devices.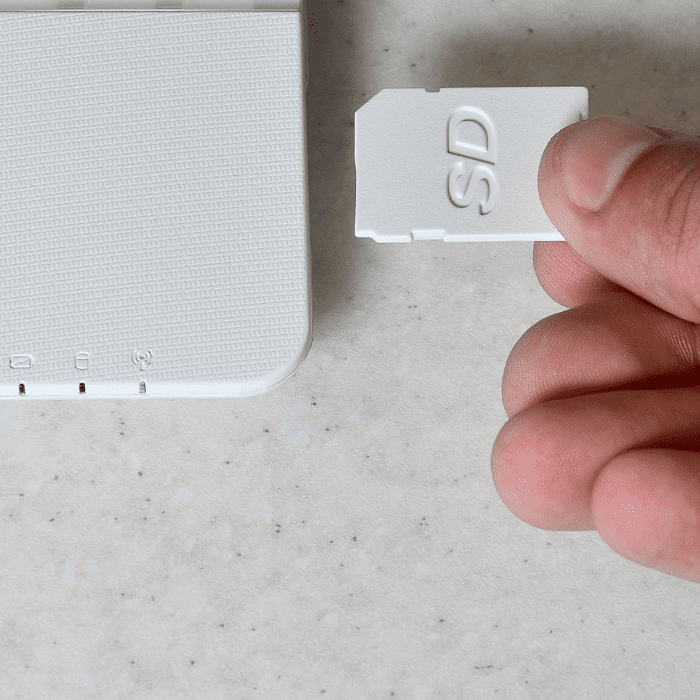 What does "format SD card" mean?
Formatting an SD card means that all the data on the device will be deleted and the file system structure will be reconfigured. This empties the card and makes it ready to receive new files.
Thus, formatting is a common step in cleaning the card and fixing data corruption problems.
Unfortunately, during this process, stored files are permanently deleted unless they are recovered using specific methods.
É possível recuperar fotos de um cartão formatado?
A boa notícia é que sim, na maioria dos casos, é possível recuperar fotos e outros arquivos de um cartão SD formatado.
Isso porque geralmente a formatação não apaga os dados permanentemente, apenas torna-os invisíveis e disponibiliza o espaço para novos arquivos.
Portanto, é viável recuperar os dados perdidos com o uso de ferramentas apropriadas e métodos adequados.
Can I recover photos from a formatted card?
There are basically two effective methods for recovering a formatted SD card. We'll explore them below:
Method 1: run some data recovery software
Launch the data recovery software of your choice – for example, the EaseUS Data Recovery Wizard – and select the affected SD card
Click on "Scan" to start the recovery process
Wait for the scan to be completed. This process may take a few minutes, depending on the size of the card and the amount of data
Select the files you want to recover from the list displayed after the scan is completed
Save the recovered files to a different drive to avoid overwriting data.
Method 2: Undo formatting with CMD (Command Prompt)
Connect the SD card to the computer and open Command Prompt
Type "diskpart" and press "Enter"
Then type the command "list disk" to see the list of available disks and identify the SD card
Write down the disk number of the SD card
Type "select disk X" (replace "X" with the disk number of the SD card) and press "Enter"
Now type "clean" and press "Enter". This command will remove the formatting information from the SD card
To cancel the formatting, type "create partition primary" and press "Enter".
Finally, type "format fs=fat32" (or "format fs=ntfs" if you prefer) and press "Enter" to format the SD card with the desired file system.
What are the common causes of data loss on storage devices?
Generally speaking, the common causes of data loss on storage devices include accidental formatting or deletion, virus attacks or even the mistaken practice of deleting files to free up space on the SD card.
Let's take a deeper look at each of these below:
Formatting
As mentioned before, accidental formatting (or even intentional formatting) is one of the main causes of data loss on SD cards and other storage devices.
Deletion
Accidental deletion of important files is also a common cause of data loss on SD cards. It usually occurs due to human error or system failures.
Another common cause of SD card data loss involves the mistaken or thoughtless practice of deleting files and/or documents saved on the device in an attempt to free up space.
Virus attacks
Virus infections can also corrupt data and make it inaccessible or even erase it completely.
Tips for preventing data loss
Data loss can happen suddenly, but there are still some practices that can help prevent it. These include making regular backups, taking the utmost care when formatting and properly removing the device.
It is also recommended to keep the SD card protected (against both malware attacks and physical accidents) and to use reliable antivirus software.
Check out the details of these precautions below:
Make regular backups
Creating backup copies of your files on other devices or in the cloud (backups) is an essential practice. After all, this way, even if something goes wrong with your SD card, you'll have a safe copy of your data.
Be careful when formatting
Before formatting your SD card, be sure to make a backup of your important files. Also, avoid formatting accidentally by double-checking that you are selecting the correct SD card.
Avoid removing the SD card abruptly
Always remove the SD card properly, using the "Eject" or "Safely remove hardware" option on the host computer or device.
This ensures that all data is saved correctly before disconnecting the card, preventing the files and documents saved on it from being corrupted.
Keep the SD card protected
Avoid exposure to extreme temperatures, humidity and environments prone to dust and dirt.
A good practice is to protect the SD card by storing it in a box or case when not in use.
Use good antivirus software
To prevent data loss due to virus attacks, keep your computer and devices protected with reliable antivirus software and always keep it up to date.
Have you been unsuccessful in recovering or don't want to risk your data? Recover a formatted SD card with Bot
Data loss due to formatting an SD card can be distressing, but fortunately there are solutions for recovering these valuable files.
In this article, we emphasize the importance of prevention, highlighting simple measures that can be adopted to prevent data loss in the future.
In addition, we discuss two effective methods for recovering a formatted SD card: using recovery software and reversing formatting using the Command Prompt (CMD).
In fact, these methods offer different degrees of risk. Therefore, if you have suffered data loss and want to recover your formatted SD card, you should seek professional help.
With Bot, for example: with more than 26 service centers throughout Brazil and Portugal, we appreciate your urgency in recovering data from your SD card.
That's why we work with maximum agility, recovering your data in the quickest possible time and delivering your budget in 12, 24 or 48 hours – depending on your urgency.
With your comfort and convenience in mind, we also guarantee that your device will be shipped from anywhere in Brazil at our own expense.
Not to mention that we have a team of highly qualified professionals who work with your device in a particle-controlled environment, keeping its integrity intact.
All this explains our 99% satisfied customers and our +150k successfully resolved cases.
Trust those with over a decade of experience: start recovering your SD card with us now!