Have you ever tried to access your disk and been told that the data was in RAW? This is a desperate situation in many cases. And it seems to happen when you need those documents the most. But don't worry, RAW disk recovery is not an impossible task!
In fact, this problem can happen with a variety of devices: USB flash drives, memory cards, SD cards, external disks and even internal disks, although this is a little less common.
The solution for all these cases, however, is very similar and you will find out in detail in this text. But before we go any further, let's take a closer look at what it means to have a RAW disk.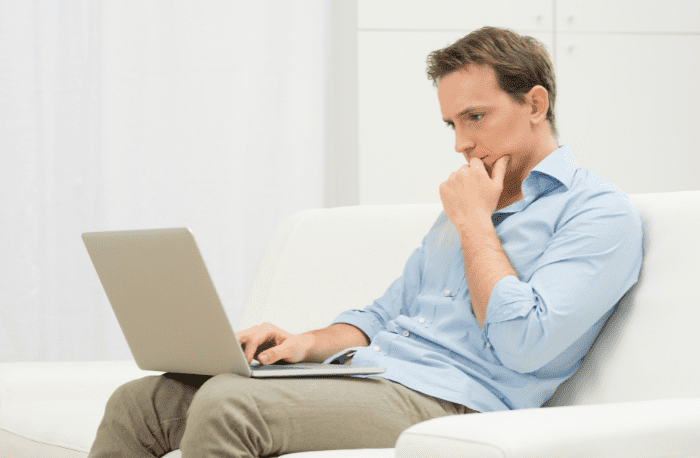 What is a RAW disk?
The RAW disk does not have a valid file system (such as NTFS, FAT32, exFAT, FAT, Ext2 or Ext3). In other words, it can't be read by the device. This means that your operating system can't identify what has happened to the disk: whether it is corrupted, the files have been lost or it simply uses an incompatible file system. So don't despair. There are ways to recover RAW disk.
Also, don't confuse RAW disk with other situations with similar names. RAW data and RAW files are quite different things. In these cases, the name RAW refers to data or files that have not been processed or compressed. The RAW file type, for example, is common in cameras and shows that the images are in their "rawest" state.
What makes a disk RAW?
Now that you have a better understanding of what RAW disk means, you may be wondering how and why this happens. There are many answers and you won't always be able to pinpoint the exact reason for the problem. But here are a few explanations that might reassure you (and help you avoid similar situations in the future).
Physical problems
Situations such as power outages or power surges can turn off your device and cause disk problems. In addition, other physical problems such as broken cables or poor contact can make the disk RAW. Most of these problems are easy to avoid, so be careful.
Software problems
Virus and malware attacks that have corrupted the file system, BIOS not configured to recognize the disk and system or hard disk errors are some of the software problems that can make your disk RAW.
Problems of use
Disconnecting the device without closing all the programs running on the system is also an example of improper use that can affect your disk. So is having too many disks connected at once.
How do I identify a RAW disk?
But when your disk stops working or becomes inaccessible, how do you know if the problem is because it has become RAW? We have put together some signs that will help you identify this situation. Check them out!
File system is displayed as "RAW"
When you access disk management, the file system appears as RAW.
Invalid device type reading the drive
When you partition your disk, format the drive, you still can't access it and you get the message "Invalid device type reading drive 'x'".
"Disk not formatted" warning. Do you want to format it now?"
The following message appears when opening the drive in Windows: "You need to format the disk in the drive before you can use it. Do you want to format it?" or something similar asking you to format the disk.
File names with strange characters
This point is almost self-explanatory. You know those files with strange names and random characters that appear out of nowhere? That could be a sign of a RAW disk.
Sector not found" message
Messages of "sector not found", "sector not found reading drive 'X'; undo, repeat, ignore" or similar can also indicate a RAW disk.
CHKDSK command not working
When you try to use the CHKDSK command to repair a disk error, you get the message "The type of the file system is RAW. CHKDSK is not available for RAW drives". This warning means that the system is RAW and the command is not available for that drive.
How do I recover a RAW disk?
Now that you have a better idea of what a RAW disk is and how to identify it, it is easier to try to fix the problem. There are several possible solutions, some even without formatting the disk, but you may need professional help.
With the help of Bot, for example, you have more security to recover a RAW disk without the risk of losing your files or damaging the disk. So check out the step-by-step guide and, if you have any doubts, get in touch with us and start the recovery process efficiently.
And in future, remember: make regular backups of your files.
How to fix RAW external hard drive without formatting
The option to recover RAW disk without formatting is the simplest, but it will depend on the situation the disk is in. If the drive appears as RAW, but is still identified by a letter (in X: format, for example), this may be an option. See step by step!
1 – Connect the disk to the computer
First of all, you will need to connect your disk to your computer. Check that there are no physical problems, such as strange noises, damaged cables or inputs that could be interfering.
2 – Open CMD
Go to the Windows taskbar and type "CMD" into the search. Then go to "Command Prompt", right-click and choose "Run as administrator". If an authorization window appears, select "Yes".
3 – Type "CHKDSK /f X:"
Type the command CHKDSK /f X:, replacing X with the drive letter of the RAW disk you want to recover.
4 – Check if the disk has been repaired
Once the process is finished, you need to check that it worked. To do this, open File Explorer, go to the "Computer" or "This computer" menu and click on "Manager". After that, a new window should open with the name "Computer Manager".
Go to the menu on the left and select "Disk Manager" under "Repository". If the drive is no longer RAW in the "File System" section, you've succeeded in recovering the RAW disk. If not, it is worth moving on to other options.
Fix RAW external disk to NTFS without losing data
Another way to recover RAW disk without losing your data is to convert it to NTFS, the most common file system in Windows.
Choose a recovery software
Before you start, you will need to use software to recover your data without risking losing it. Some options are EaseUS Data Recovery Wizard, Stellar Data Recovery, Wondershare Recoverit or Recuva.
Use CMD
Then, you can use the Windows Command Prompt to convert your RAW disk. To do this, go to the system search bar and type "CMD".
Click on "Run as administrator". As soon as it opens, type "Diskpart" (without the quotes) and press Enter.
Then type "list disk" (also without quotes) and select the RAW disk using the command "select disk x", exchanging X for the number of the disk you need to fix.
Next, type "list volume", press Enter and type "select volume X", X being the identification that appears for your RAW disk.
Then press Enter once more and type the command "format fs=ntfs quick". When you press Enter for the last time, the computer will start converting the RAW disk to NTFS.
How do I recover files from a RAW disk?
And if you haven't managed to fix your disk or don't feel confident about trying it yourself, don't panic. There is still a way to recover a RAW disk with professional help. The process is complex, but the problem can be solved easily by experts
Conclusion
As we mentioned, Bot is a company specializing in data recovery that can help you access those corrupted files and then format your disk without any worries. They have over ten years' experience and have solved 60,000 cases to the complete satisfaction of their customers.
Get in touch and find out how to recover a RAW disk with our help!