Have you installed Windows on your machine or are you trying to recover your Windows NTFS partition on your Mac?
In this article we'll show you that this is possible (and why), which software you can use, and the step-by-step process.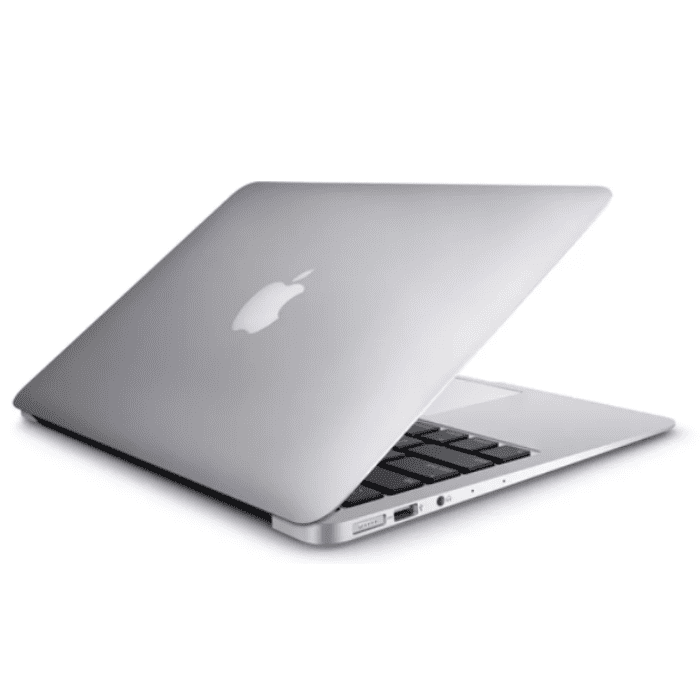 What is NTFS?
NTFS (New Technology File System) is the standard file system for Windows NT, including its later versions, Windows 2000, Windows XP, Windows Server 2003, Windows Server 2008, Windows Vista and Windows 7.
It is rarely used outside Microsoft Windows environments. However, you may lose your data on an NTFS partition and want to recover it on your Mac.
Remember that the NTFS partition can sometimes be invisible. Therefore, the data on it can be lost with the partition table.
In fact, the NTFS partition isn't really lost. You can't see it simply because the partition table has been accidentally deleted or destroyed by a virus.
Is it possible to recover NTFS on Mac?
Yes, as we said at the beginning, it is possible to recover data from the NTFS file system on Mac using recovery software – or better still, through a specialized service.
However, you should remember that the NTFS file system contains metadata for the entire drive. Metadata is a collection of information about the contents of the drive.
So when a file is deleted from the drive, it is marked as deleted in the metadata, resulting in an invisible file.
Unfortunately, in some data loss situations, even the metadata is damaged. In these scenarios, you will need a data recovery company to recover them.
5 partition recovery software for Mac
If you want to recover the NTFS partition on your Mac, you can use recovery software.
Below, we've put together a list of the 5 most popular partition recovery tools for Mac. Check them out:
EaseUS Data Recovery Wizard for Mac
This tool recovers files lost due to accidental deletion, emptying the Recycle Bin, mistaken restores, unmounted drives, crashes, damaged hard drives, partition losses and much more.
It is the only data recovery software that successfully tackles the challenge of T2 security chips, allowing users to scan and restore encrypted data from the T2 chip.
Pros: recovers to the cloud resource, performs file filtering, has a simple and attractive user interface, and performs T2 chip data recovery
Cons: currently does not support iOS.
TestDisk
Testdisk is software that can be used for NTFS partition recovery on Mac. With this tool, you can recover lost hard disk partitions quickly.
Even a disk that doesn't start can be initialized again using this program.
If your Mac has crashed due to viruses, human error such as accidental deletion and more, this is the software to provide a quick solution.
Pros: is able to recover the NTFS boot sector from its respective backup and copies files from deleted partitions and files.
Cons: the command prompt interface is not user friendly.
Data Rescue 5
Data Rescue 5 is a data recovery tool for macOS 10.12 and later devices (Intel only).
It allows users to find and recover lost files, including those on reformatted and damaged hard disks.
With it you can see the results of previous scans, create hard disk clones and recovery disks.
Pros: works on the latest software versions, has deep and fast scanning options, and can be used to create clones and recovery drives.
Cons: requires an internet connection, requires additional hardware (secondary storage), has a strict "no refunds" policy (it's paid for) and only works with Intel processors.
Disk Drill
Disk Drill is an excellent software for recovering the NFTS partition on Mac.
It is able to recover data lost due to hard disk failures and supports a variety of file recovery, such as videos, music, documents and photos, among others.
In addition to being a data recovery tool, it can also act as a data protection tool.
It does this by protecting accidental deletion and also by backing up failed disks.
Finally, Disk Drill has a SMART disk, which helps monitor disk status.o.
Pros: allows you to preview the file before recovery, recover any type of file from any storage device. With the help of the SMART disk feature, you can monitor the status of your hard disk.
Cons: the free version can only view files.
PhotoRec
PhotoRec is a companion product to the TestDisk partition recovery tool and specializes in recovering lost images from hard drives, memory cards, USB flash drives, CD-ROMs and other storage devices.
Pros: is free, open source and works even with severely damaged file systems.
Cons: command line interface only suitable for experienced users.
How do I recover NTFS partition on Mac?
Here's how to recover NTFS on Mac in 4 simple steps:
Step 1: Download and install partition recovery software for Mac
Whichever software you choose to recover your NTFS partition on Mac, download it and launch it on your PC.
Step 2: run the software and select one of the recovery modes
Generally, the software has two recovery modes: fast and full (or deep).
In the first, as the name suggests, lost data is recovered in a short space of time.
In the second, the tool does a more detailed search, identifying all the files on the hard disk, resulting in a longer process.
Step 3: select the hard disk you want to recover
In the list of options to be displayed, select the affected NTFS partition you want to scan. Then start scanning the affected drive.
The software will automatically scan the NTFS drive to locate and recover missing or deleted files.
Step 4: Preview the scanned files and recover on Mac
The scanning process will take a few minutes to be completed.
When the process is complete, the missing and deleted NTFS files will appear on your Mac and you will have the chance to preview and adjust each file.
Next, select the files you plan to restore and click "Recover". The recovered files will be saved on your computer.
The best way to recover NTFS data on a Mac or other OS?
Without a doubt, using a specialized recovery service is the best way to recover data, whether on Mac or any other operating system.
After all, this way you eliminate the risk of making your data impossible to recover and causing even more damage to your disk.
At Bot, for example, we have highly trained professionals who work in an environment with fully controlled dust particles.
This way, we recover your data without damaging the integrity of your device.
Conclusion
Although NFTS is a standard Windows file system, it can be recovered on the Mac in the event of data loss on partitions that use this format.
There are even several data recovery software programs that can be used for this purpose.
All you have to do is download and install the tool of your choice, run it, select the disk to be recovered, preview the files in the software and recover them.
However, trying to recover the NFTS partition on Mac on your own could end up causing irreversible loss of your data.
To avoid this, it's best to contact a professional recovery service, like the one we offer here at Bot.
In addition to paying for the shipment of your device from anywhere in Brazil, we recover your data in complete safety and provide an analysis and quote within 48 hours.
Start your recovery with us and join our more than 100,000 success stories!